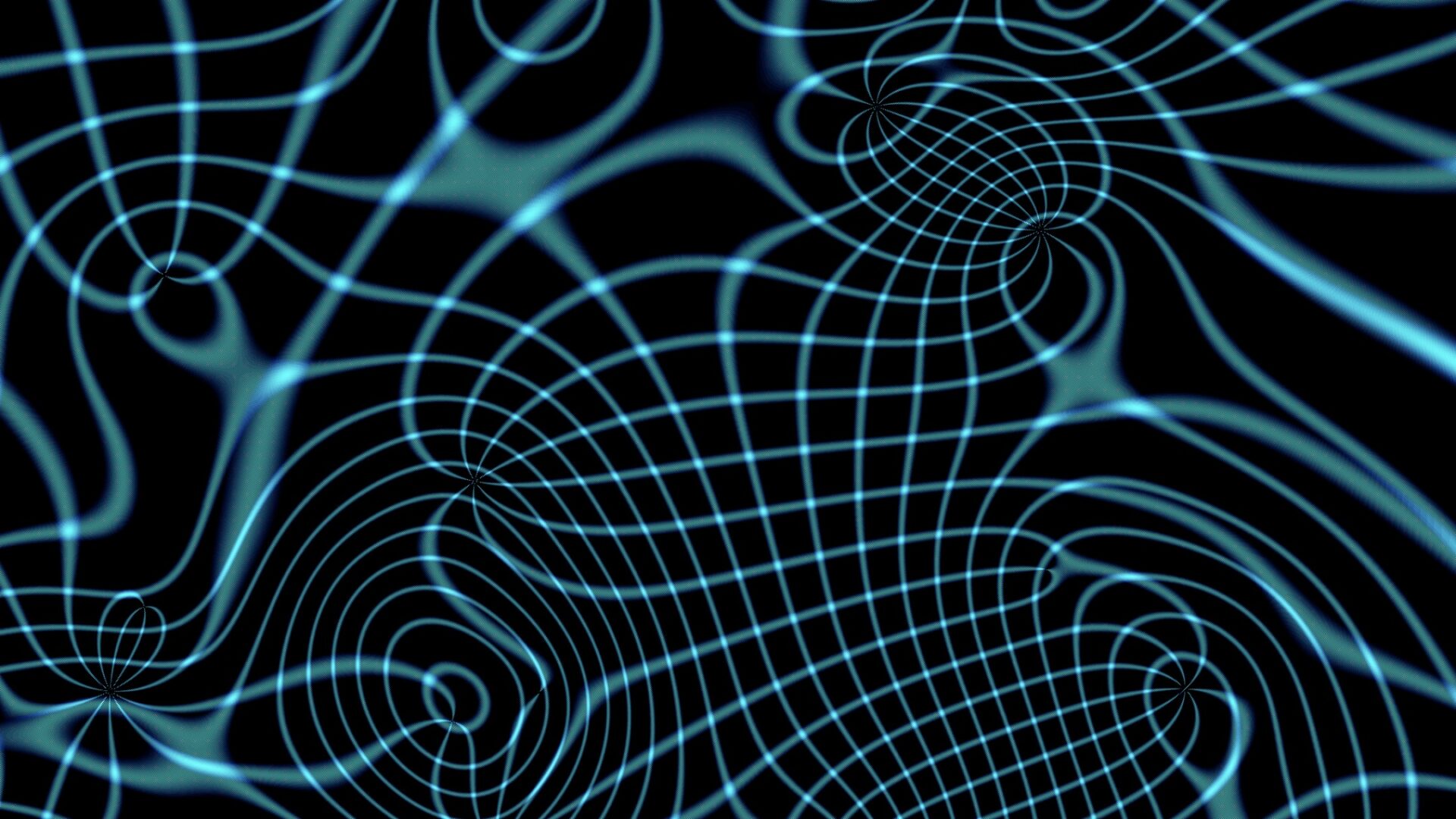 The news can be such a pit of despair.
Last night I heard the head­line on TV, some­thing to the effect of «Con­vict­ed rapist kills Flori­da woman… should he have been walk­ing the streets a free man?» and I pre­pared myself for what I expect­ed to be a typ­i­cal reac­tionary media sto­ry. As many times as we hear reports from the lib­er­al media with their own slant (agreed that the media has a slant… tongue in cheek that it is exclu­sive­ly lib­er­al) bemoan­ing the rights of pris­on­ers or vic­tims or what­ev­er, the media, and espe­cial­ly TV news has a greater God to wor­ship, and that is sen­sa­tion­al­ism: If argu­ing for tougher sen­tenc­ing goes against their grain but the sto­ry will shock and scare, their lib­er­al lean­ing will go out the win­dow. Of course, I'm sure they jus­ti­fy it to them­selves that they are tear­ing down «the estab­lish­ment» but what­ev­er. They can have their illusions.
I was pre­pared to hear a sto­ry about how this man had done his crime and then was set free and how our crim­i­nal jus­tice sys­tem failed to pro­tect soci­ety, and I was pre­pared to find the oth­er side to it; and often in the sto­ries that make it to TV, you can see the oth­er side of the sto­ry very well.
I was not pre­pared for the bare­naked trav­es­ty of jus­tice that I heard. I am frankly fright­ened by the impli­ca­tions of what has gone on.
Lawrence Sin­gle­ton was arrest­ed yes­ter­day for the mur­der of a Flori­da pros­ti­tute named Rox­anne Hayes. He stran­gled her and stabbed her repeat­ed­ly until she was dead. Her naked corpse was in plain sight of the offi­cers who came to Sin­gle­ton's door to inves­ti­gate the reports from the neigh­bors. Sin­gle­ton was cov­ered in blood and told the offi­cers that he had cut him­self cooking.
This is a par­tic­u­lar­ly grue­some sto­ry, but it did­n't start yes­ter­day. In 1978 Lawrence Sin­gle­ton picked up a 15 year old hitchik­er, attacked her, raped her, sev­ered both her arms with an axe, and left her for dead. She sur­vived and iden­ti­fied Sin­gle­ton as her attack­er, and he served eight years of a four­teen year sen­tence in the Cal­i­for­nia State prison sys­tem and was paroled with time off for good behav­ior. The TV and radio peo­ple made a big fuss over the fact that he had served only eight out of the four­teen years to which he was sentenced.
Four­teen years.
If he had served every minute to which he was sen­tenced, he would still have been a free man yes­ter­day. Eight out of four­teen sounds to me to be the grim real­i­ty of our over­crowd­ed pris­ons. To be sen­tenced to four­teen and only four­teen years in prison for one of the most bru­tal crimes to come across my news­pa­per, there's the real trav­es­ty of justice.
Lawrence Sin­gle­ton tried to kill, but failed. Why is this less of a crime than if he had suc­ceed­ed? If Mary Vin­cent had bled to death before her near­ly life­less body was dis­cov­ered, would Sin­gle­ton have been a free man yes­ter­day? I hope not. I sup­pose that it is pos­si­ble that he would receive such a light sen­tence for a bru­tal crime, but I have very seri­ous doubts.
This is the pri­ma­ry ques­tion: what is the pur­pose of prison? This is a ques­tion that we need to ask our­selves and it is a ques­tion that we need to stare hard in the face. If you lis­ten to talk radio, you hear that prison exists to pun­ish crimes or to reha­bil­i­tate criminals.
Bull­shit.
Pris­ons are a social expe­di­ent. The impli­ca­tions are rather fright­en­ing if you look from this per­spec­tive, but bear this out. Our gov­ern­ment has wise­ly built in many safe­guards to lim­it the scope of its pow­er in our lives. This is because (as I have been taught since first grade… per­haps ear­li­er) we make cer­tain aspi­ra­tions to be a free soci­ety where per­son­al indi­vid­ual lib­er­ty is more impor­tant than gov­ern­men­tal author­i­ty. Now liv­ing in the real world as an adult I take many excep­tions to that ide­al, but I will let it stand if only to illus­trate a sin­gle excep­tion. Pris­ons are the place where the gov­ern­ment takes away our lib­er­ty because we have exer­cised our own will in dis­re­gard for the gov­ern­men­t's idea of what we should be doing. I agree that this is a fun­da­men­tal hypoc­ra­cy, but I also agree with Thomas Paine: «Soci­ety in every state is a bless­ing, but gov­ern­ment, even in its best state, is but a necce­sary evil.» I could go on fur­ther about how evil gov­ern­ment is, and how evil pris­ons are; suf­fice it to say that I rec­og­nize them for their pur­pose, and that is to take away the lib­er­ty of cer­tain people.
Paine had one word before «evil.» That word, as you see, is «neccesary.»It is necce­sary to pro­tect the soci­ety, and that can be done only with the tools of gov­ern­men­tal author­i­ty. When we extend those tools to pater­nal­is­tic pun­ish­ment, then I believe that gov­ern­ment has over­stepped its bounds. Who gives the gov­ern­ment author­i­ty to judge and pun­ish? Nei­ther is it real­is­tic to expect gov­ern­ment to have the wis­dom and abil­i­ty to reshape a per­son­'s life and make them into a pro­duc­tive mem­ber of soci­ety. As much as we would like to, we sim­ply don't have that kind of influ­ence over peo­ple's minds and souls. Our gov­ern­ment is not, nor are our pris­ons, a pun­ish­ing par­ent or a role mod­el for children.
Pris­ons are walls that pro­tect us from the dan­ger­ous peo­ple. We put peo­ple in prison because they con­sti­tute a threat to soci­ety. If a per­son has killed, it means they are more like­ly to do it again than a per­son who has no record of crim­i­nal behav­ior. By that log­ic, we put these peo­ple away where they can­not hurt the rest of us. This is the pri­ma­ry pur­pose of prison. Pun­ish­ment or reha­bil­i­ta­tion may be well and good, but nei­ther help soci­ety in the vital­ly impor­tant way that insu­lat­ing us from the killers and the thieves does.
I laugh when I hear com­plaints that pris­ons are lux­u­ri­ous places where crim­i­nals can go for vaca­tion. All the cable TV in the world would not make San Quentin a nice place. I have to admit that giv­en the choice between spend­ing a year in San Quentin or a year in Newark, I'd take San Quentin. Cer­tain­ly safer. All that aside, I sleep bet­ter at night know­ing that the peo­ple that kill are watch­ing cable TV on the oth­er side of a con­crete wall with armed guards mak­ing sure than none of them get out. I am not afraid that prison may be too nice, I am afraid that prison may be too easy to get out of.
Imag­ine that you are a judge and a case comes before you where a man has raped and per­ma­nent­ly muti­lat­ed a fif­teen year old girl. The evi­dence is over­whelm­ing and the jury votes guilty. How much mesca­line do you have to be on to fig­ure this guy can do a quick four­teen year stretch and then go walk among us again? We're talk­ing about the sort of sicko that needs to be kept apart from soci­ety for the rest of his nat­ur­al life.
Lawrence Sin­gle­ton is obvi­ous­ly a sick man. He attempt­ed sui­cide a cou­ple of weeks ago, and was res­cued by a neigh­bor. Some­thing was eat­ing at his soul so bad­ly that he saw no solu­tion but to end his own life. What­ev­er that was won out over what­ev­er san­i­ty may have been grap­pling with and he killed bru­tal­ly. The only dif­fer­ence is that this time he was suc­cess­ful in end­ing his vic­tim's life. I hope he stays locked up this time, and not because I bear him any ill will, but because I want to know that he is not going to get some­one I know. I want to feel safe.
Nobody wins. Lawrence Sin­gle­ton's vic­tims don't, that's for cer­tain. Soci­ety in gen­er­al is more fright­ened when things like this hap­pen, and for good rea­son. The crim­i­nal jus­tice sys­tem from the courts to the pris­ons to the parole boards all end up look­ing bad. Sin­gle­ton him­self isn't get­ting the iso­la­tion he needs. Think about it. If you were a dan­ger­ous psy­chopath who could­n't con­trol your actions, you might not like being locked up away from your free­dom, but you'd prob­a­bly hate the mem­o­ry of what you'd done and the temp­ta­tion to do it again. It's a lose-lose situation.
If Lawrence Sin­gle­ton got out of jail in eight years, what oth­er kinds of dan­ger­ous peo­ple are walk­ing the streets right now because we could­n't keep them in prison. To quote a police Cap­tain who will go unnamed, «You don't think peo­ple go to jail for steal­ing cars, do you?» I know I won't be sleep­ing well tonight.