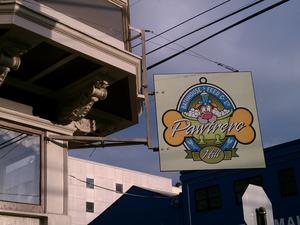 I start­ed out going just for some cat food. Being made of meat and liv­ing with car­ni­vores I find it pru­dent to make sure there is always an alter­na­tive food sup­ply for gato y gati­ta. I want­ed to at least get some walk­ing in. With a race com­ing up on Sun­day, espe­cial­ly one that is beyond my cur­rent fit­ness lev­els, I want to be sure that my legs are as fresh as they can be. When Mon­day's run proved as dif­fi­cult as it was, I knew that I had to get more rest than I'd planned. Sun­day will be a big challenge.
Pawtrero is a local pet sup­ply store just ten blocks away. The peo­ple there are exceed­ing­ly help­ful. They have giv­en me more sam­ple bags of cat food than I can count. The last time I went in there I was­n't sure about the pur­chase so the sales­per­son gave me a sam­ple bag of the same brand and fla­vor I was con­sid­er­ing pur­chas­ing and told me to feed the cats from the sam­ple bag and if they did­n't like it to bring the bag I was buy­ing back unopened to exchange it. She also sent me home with a sec­ond vari­ety. When the cats turned their noses up at both I went back with the unopened bag, and she gave me three more sam­ple bags — this time not man­u­fac­tur­er's sam­ples but ziplock bag­gies they had put togeth­er and labeled there at the store — and gave me a refund for the bag I'd bought. They've pret­ty much fed my cats for free for two weeks while we tried to find a good food for them.
That's one of the rea­sons I love local busi­ness­es. The more removed one is from the peo­ple one deals with, the less invest­ed and inter­est­ed one becomes. I know that hap­pens with me. Neigh­bors want to get paid for help­ing. Strangers, for the most part, just want to get paid.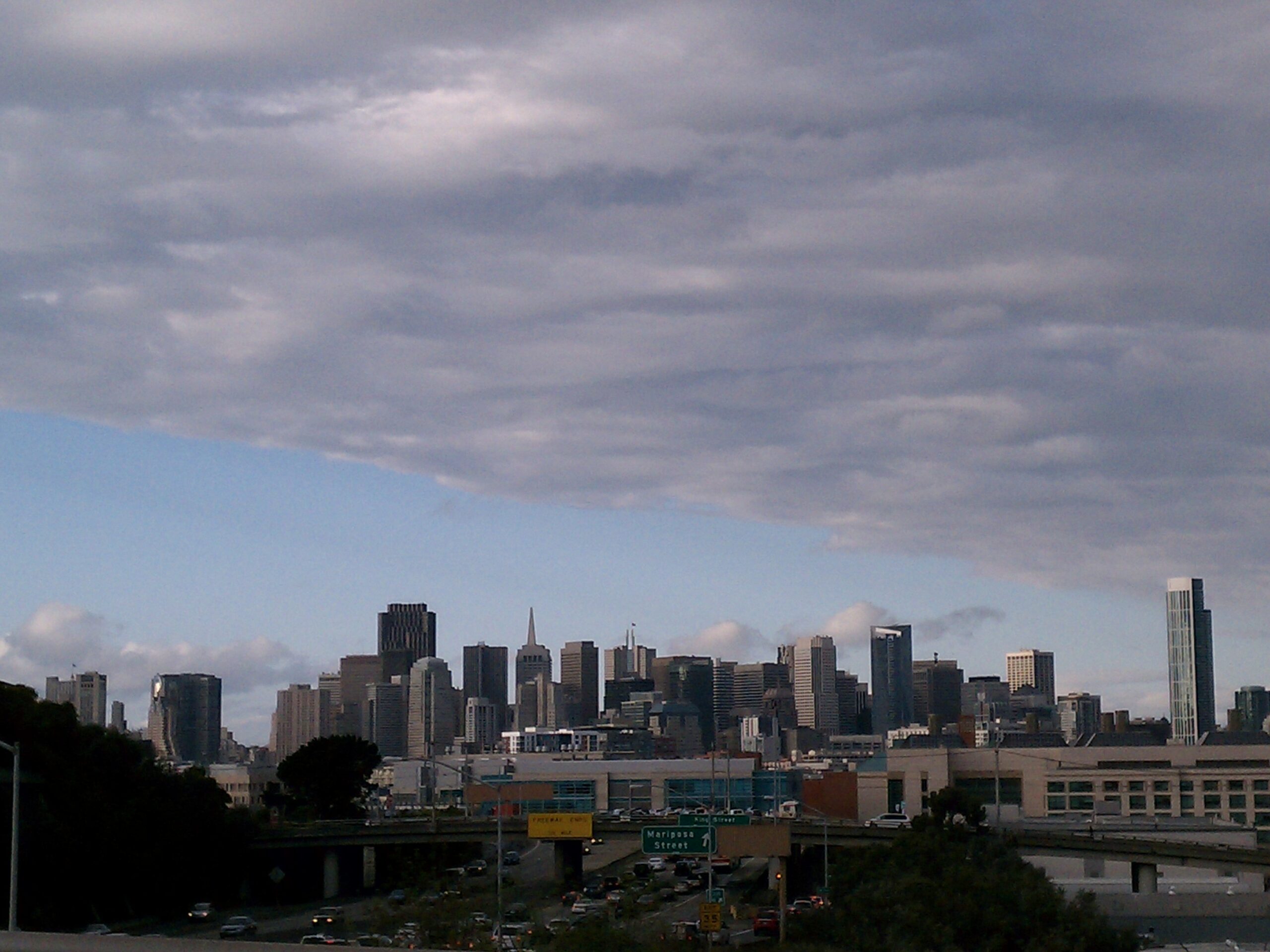 Healthy mar­kets depend on each per­son in a trans­ac­tion watch­ing out for their own inter­ests, yet the health­i­est trans­ac­tions are ones where both par­ties ben­e­fit. I val­ue the milk more than I do the mon­ey it costs, and the gro­cer val­ues the mon­ey more than the milk. A respon­si­ble par­tic­i­pant in the mar­ket will want the oth­er par­ty to be sat­is­fied with the trans­ac­tion. That's not just to gain repeat busi­ness or pro­tect one's own rep­u­ta­tion, but to gen­er­al­ly con­tribute to the over­all mar­ket being healthy. An unhealthy mar­ket is a poor place to do busi­ness. So a good busi­nessper­son val­ues both sides of the trans­ac­tion. His or her own inter­ests may come first, but she or he will take an active role to make sure that the cus­tomer's inter­ests are pro­tect­ed as well.
With large chain stores trade is facil­i­tat­ed by employ­ees — sales­peo­ple or check­ers — who have large­ly the same rela­tion­ship with the estab­lish­ment as the cus­tomer. They are trad­ing their time for mon­ey that comes from the store. They are gen­er­al­ly not empow­ered to be agents of the store, although that is their role, so they have no means of pro­tect­ing both sides of the trans­ac­tion with the store's cus­tomer. They usu­al­ly don't have the pow­er even to pro­tect the store's interests.
Of course, small local stores will encounter this prob­lem as well, but as the feed­back loop between employ­ee and own­er is short­er with a small busi­ness, employ­ees tend to have more lat­i­tude and respon­si­bil­i­ty for the store's rela­tion­ship with the customer.
Any­way, I now have some cat food that both cats real­ly seem to like and which should be healthy for Ozzy's aging diges­tive sys­tem. I could have got­ten that with­out walk­ing through the neigh­bor­hood, but my indi­rect route brought me anoth­er ben­e­fit. An artist who went to school with me in the eight­ies lives a cou­ple of blocks uphill from me, and I ran into her at the mail­box on the cor­ner. We chat­ted for a while about a num­ber of top­ics includ­ing my next-door neigh­bor's bees. I com­ment­ed that it's too bad that the com­mu­ni­ty gar­den at the top of the hill here does­n't have a bee­hive and she told me that she thought that it did. So we went over to the gar­den where sure enough there is a hive. Then my neigh­bor went her way and I went mine, and I con­tin­ued my walk with a sense of belong­ing and com­mu­ni­ty that is too often miss­ing in urban life. For a few min­utes I could have been in a small town instead of the City.
Walk­ing and run­ning isn't just about fit­ness. It's about mov­ing through the world with­out being insu­lat­ed from the world. Oth­er­wise, tread­mills would be just as sat­is­fy­ing as a run on the road or through the woods. Dri­ving through a place does­n't gar­ner a con­nec­tion, but going through on foot does, even wear­ing head­phones one becomes a part of the land­scape or cityscape, and run­ning or walk­ing lets us be part of dif­fer­ent land­scapes. It's also why I wear a half-shell hel­met when I take my motor­cy­cle any­where in my neigh­bor­hood, despite being vig­i­lant about pro­tec­tive gear any­where else I go. You can't smile at your neigh­bors through a full-face helmet.